Schedulers in Rxjava android tutorial
Schedulers in Rxjava android tutorial
If you want to introduce multithreading into your cascade of Observable operators, you can do so by instructing those operators (or particular Observables) to operate on particular Schedulers.
Check Prevoius Posts
Schedulers give the opportunity to specify where and likely when to execute tasks related to the operation of an Observable chain.
Some ReactiveX Observable operators have variants that take a Scheduler as a parameter. These instruct the operator to do some or all of its work on a particular Scheduler.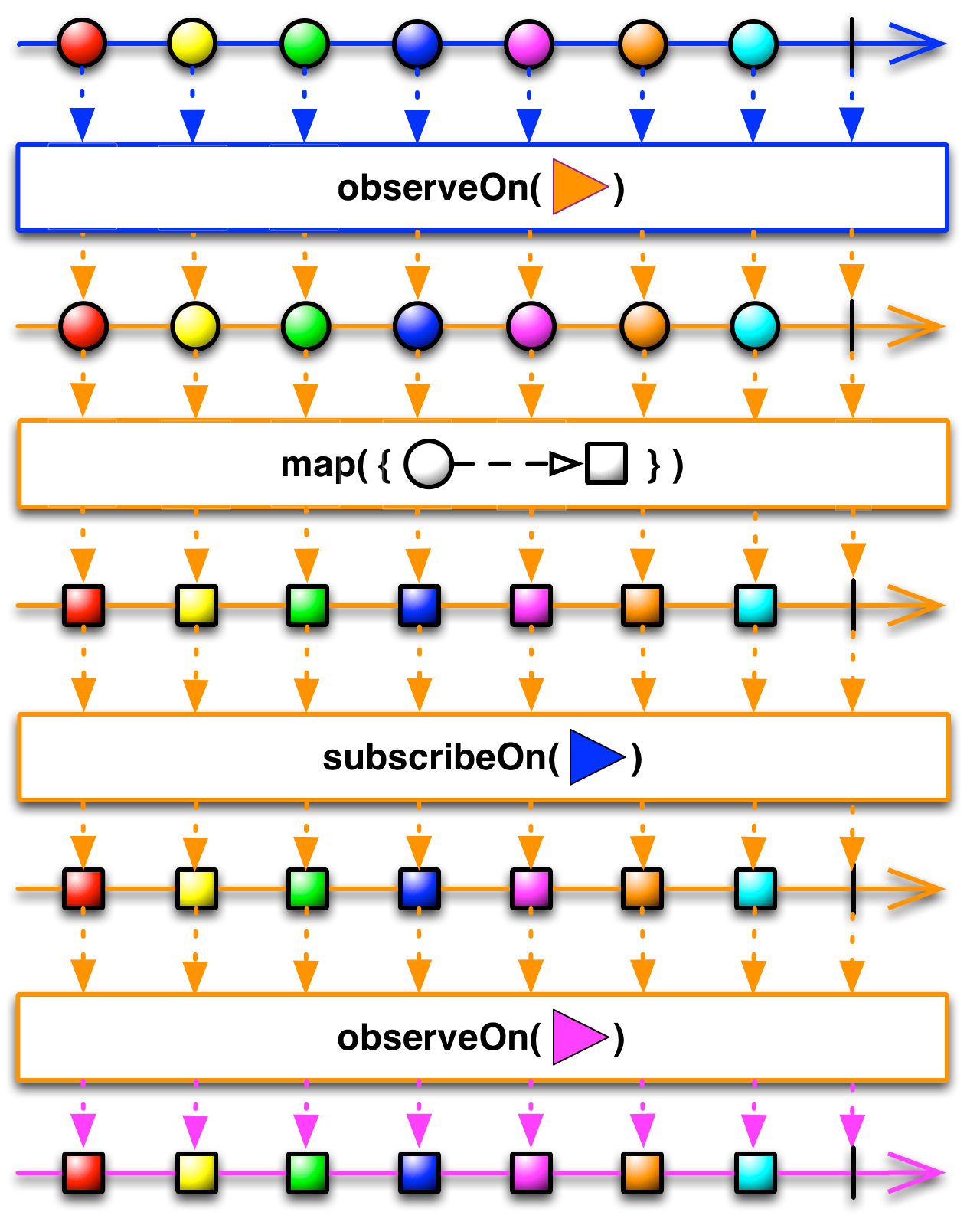 There are two methods through which we can introduce Schedulers into our chain of operations:
subscribeOn: It specify which Scheduler invokes the code contained in Observable.create().
observeOn:

 

It allows control to which Scheduler executes the code in the downstream operators.
RxJava provides some general use Schedulers:
Schedulers.computation() : Used for CPU intensive tasks.
Schedulers.io(): Used for IO bound tasks.
Schedulers.from(Executor): Use with custom ExecutorService.
Schedulers.newThread():

 

It always creates a new thread when a worker is needed. Since it's not thread pooled and always creates a new thread instead of reusing one, this scheduler is not very useful.
Check Prevoius Posts